Screen, Sync and Score on SEO and SEA with Spienzer
Spienzer automatically takes care of your entire content workflow, position ranking and advertising from start to finish.
Get notified when we launch our live beta.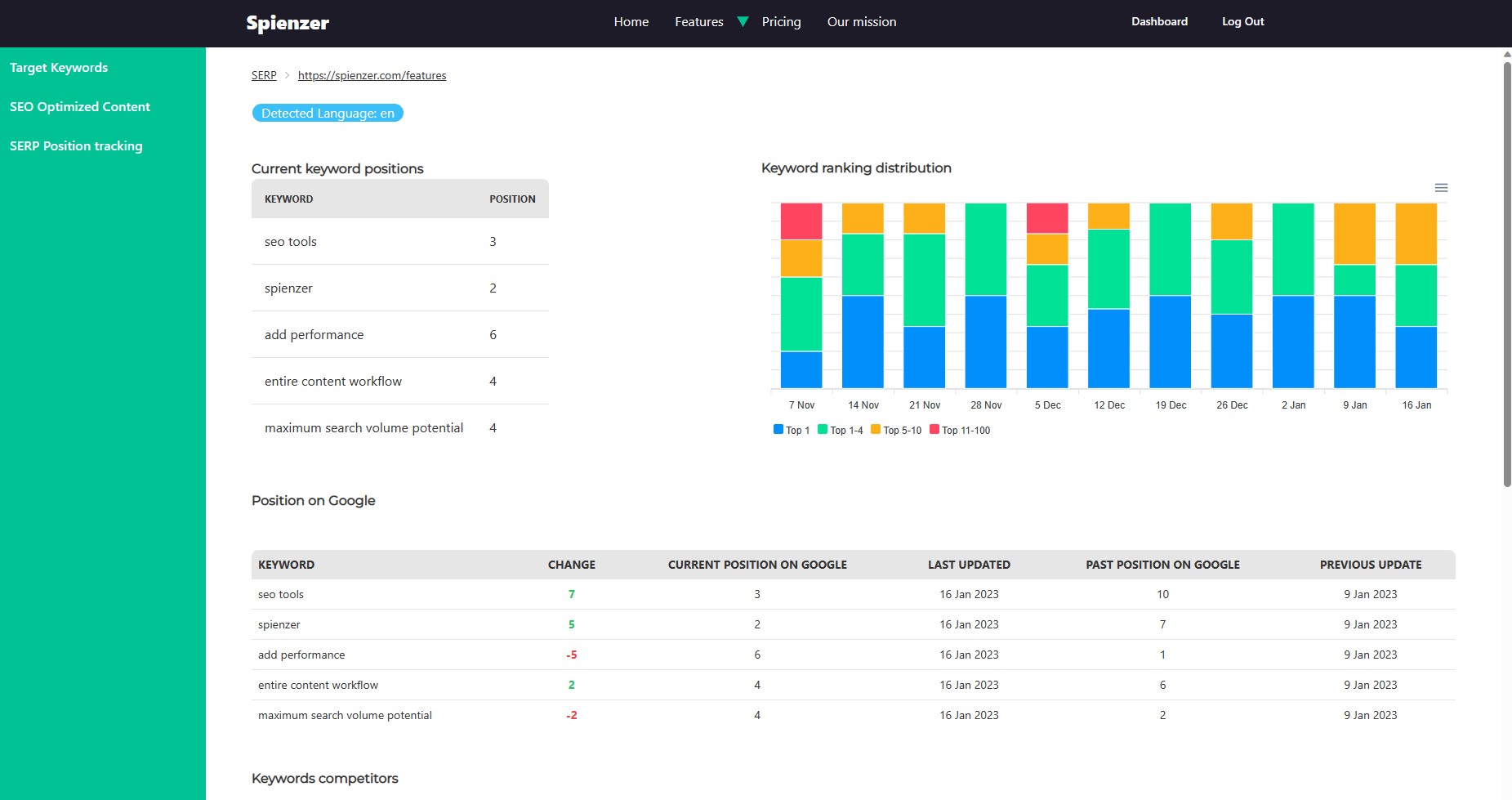 Screen, Sync & Score!
Unlock your growth potential
Screen
Spienzer automatically screens Google data to select the most relevant and profitable keywords for your webpage and advertisement content
Synchronize
Based on the target keywords, Spienzer.com synchronizes SEO and SEA by generating optimized and unique content using GPT-3
Score
Aligning your advertisement content will improve your Google ranking position, increase your quality and optimize your ad bids
All in one. Spienze your way to the top of Google!
How will Spienzer help you dominate Google?

Generate website content that Google loves
The AI model of Spienzer.com is specialized to write unique and optimized content based on SEO best practices.

Synergy between SEO and SEA
Spienzer optimizes webpage content and Google ads to maximize your Google results page position.

Automatic process by A.I
The content generation process is fully automated and continuously optimized to maximize your ranking.

Easily applicable for non-SEO and -SEA experts
User-friendly interface to optimize a website's search engine performance without requiring background knowledge.

Feedback loop between Spienzer.com and Google's SERP
Spienzer constantly measures the ranking performance of a website to optimize your content and advertisements.

Stay ahead of competitors
The system 'spienzes' (spies) on competitors' content and performance to enhance your website's content.

Do not overpay for Google ads
Spienzer enhances the alignment between ad-landing page content, which in turn improves the bid costs.

Unique content
Spienzer's A.I. technology generates unique content that plagiarism checkers do not flag as duplicate.

Create content in multiple languages
Spienzer.com is available in all languages currently supported by GPT-3 with many more coming soon!

Add team members to collaboratively improve online performance
Invite your colleagues and generate optimized website and advertisement faster together!
Subscribe to get notified when we launch our live beta.